Staff Engineer and Tech Lead at ARM. Living in Sawbridgeworth, Hertfordshire, UK and working in Cambridge.
Contact Me
To contact me, please use:
About Me
I'm a software engineer with over eight years experience working at ARM in Cambridge, UK.
For the last four years I have been the tech lead on our internal metrics platform, which aims to collect and store ARMs engineering and operations data and prepare it for further analyses. This has exposed me to technologies from the Big Data world, including Apache Spark, Apache Flume, EXASOL, and Tableau.
Outside of work I enjoy being active. I've ran a number of half marathons (PB 1hr 40) and am a member of the Broxbourne Rowing Club having recently completed a learn to row course there.
At home I enjoy occasional baking and beer making, and working on side projects to improve my technical skills. Currently I'm writing an Apple Watch app to track my rowing.
My full CV is available for download at http://andrew-jones.com/cv.pdf.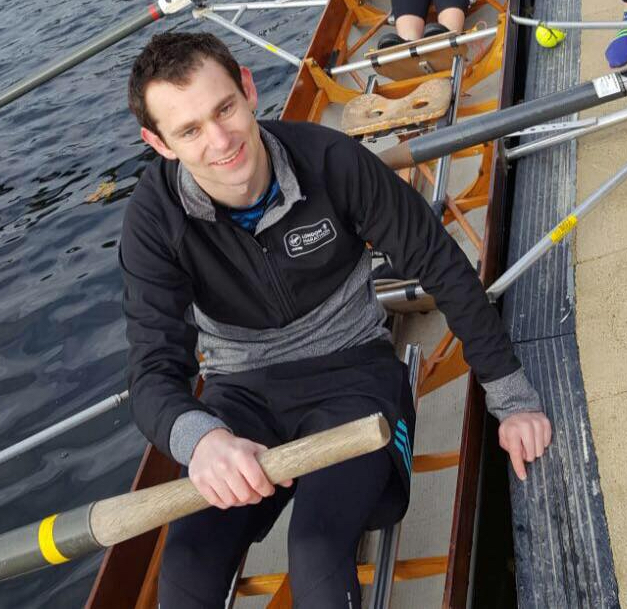 Professional Experiance
ARM, Cambridge, 2008 - Present
I first joined ARM in 2006 for a one year placement position as part of my University course and accepted the offer to come back once I graduated in 2008.
Since 2012 I have been working on ARMs internal Metrics Platform, becoming the tech lead soon after. The metrics platform is a centralised system to collect, store, and analyse ARMs internal data. The initial focus was on what we call the engineering data, for example verification data on ARMs processor designs, but the platform was designed with other use cases in mind and expanded to collect large amounts of infrastructure data, including HPC data, shared storage, networking, etc. It is used by all of ARMs CPU projects for business critical reporting and analysis.
As tech lead I am responsible managing a team of developers, prioritising and planning deliveries, facilitating decisions, and designing solutions. Until recently we were lacking a project manager, so I was also responsible for all the project management, including stakeholder management, upward management, and reporting.
Under direction of our architect we decided to move to the Lambda Architecture in 2014, and I was responsible for implementing that.
To be honest, this didn't go particularly well. We tried to do too much all at once with a small team, and ended up with many things half implemented, or implemented poorly. I learnt that I needed to be a stronger tech lead, to be able to persuade and convince when I need to, and to ensure the vision for the platform was well understood by all team members and stakeholders.
In June 2016 I was invited to speak at the Tableau Conference On Tour, my first external presentation. This feels like a milestone in my career, and I plan to do more external talks.
Foswiki open source project, November 2008 – December 2012
I worked on the Foswiki open source project both as part of my role at ARM and also outside of work. I developed and contributed to a number plugins and became a core contributor.
Being part of an open source project was a great way for me to learn how to work inside a remote team with different personalities and different priorities.
I stopped working on Foswiki when my role at ARM changed and I no longer had the time to work on it outside of work.
Bournemouth University, 2004 - 2008
Born and raised in Harlow, Essex, I went off to Bournemouth University to study Business Information Technology, a deliberately varied course as I didn't know what I wanted to do as a career.
I soon realised I enjoyed programming and the other technical subjects and tailored the course to focus on these areas.
The third year of the four year course was spent on industrial placement. I worked at ARM in Cambridge for 15 months in the Engineering IT team, working on internal software solutions and taking ownership of the company wide wiki (TWiki/Foswiki), handling upgrades, support, features, etc.
ARM offered me a position on graduation, which I took up after completing my final year.
Personal Experiance
Being Active
I've always enjoyed playing football, and played 5-a-side at Uni and weekly at ARM. In 2012 I played in the Silicon George tournament, but generally I'm not good enough to play competitively!
I started running regularly in 2010 when I decided to enter the Royal Parks Half Marathon with ARMs charity group, TeamARM, achieving a time of 02:03:45.
Since then I have ran four more half marathons, with a personal best time of 1:40 achieved in March 2017. I've also ran events at other distances, including 10 miles and 10K.
In 2011 I cycled from London to Cambridge with TeamARM in about 4 hours 30 mins. Together we raised over £10,000 for Breast Cancer Now.
From 2012 I've also been attending the gym on and off, following programs set by personal trainers at the ARM gym.
Since October 2016 I've been a member of the Broxbourne Rowing Club. after completing the learn to row course. I'm now on the learn to race course, hoping to compete at some events later this year.
Volunteering
In 2010 I participated in the Engineering Education Scheme. Sponsered by ARM, three of us went to Netherhall School in Cambridge one afternoon a week for 6 months and helped students build an ABS sytem for bikes using an mbed.
Donations
If you use some of my open source work and would like to show your appreciation, please use PayPal or buy me something from my Amazon wish list. Don't feel you have to though — I'm lucky enough to enjoy it ☺
Cover image from Unsplash.