Last weekend I ran the Cambridge Boundary Run half marathon for the first time. Nice course, very flat and although some of it was off-road for the most part it wasn't too muddy.
Finished in 111th place out of 599 with a gun time of 1:40:44, and my running app showing 1:40:41 and suggesting the course was a little short.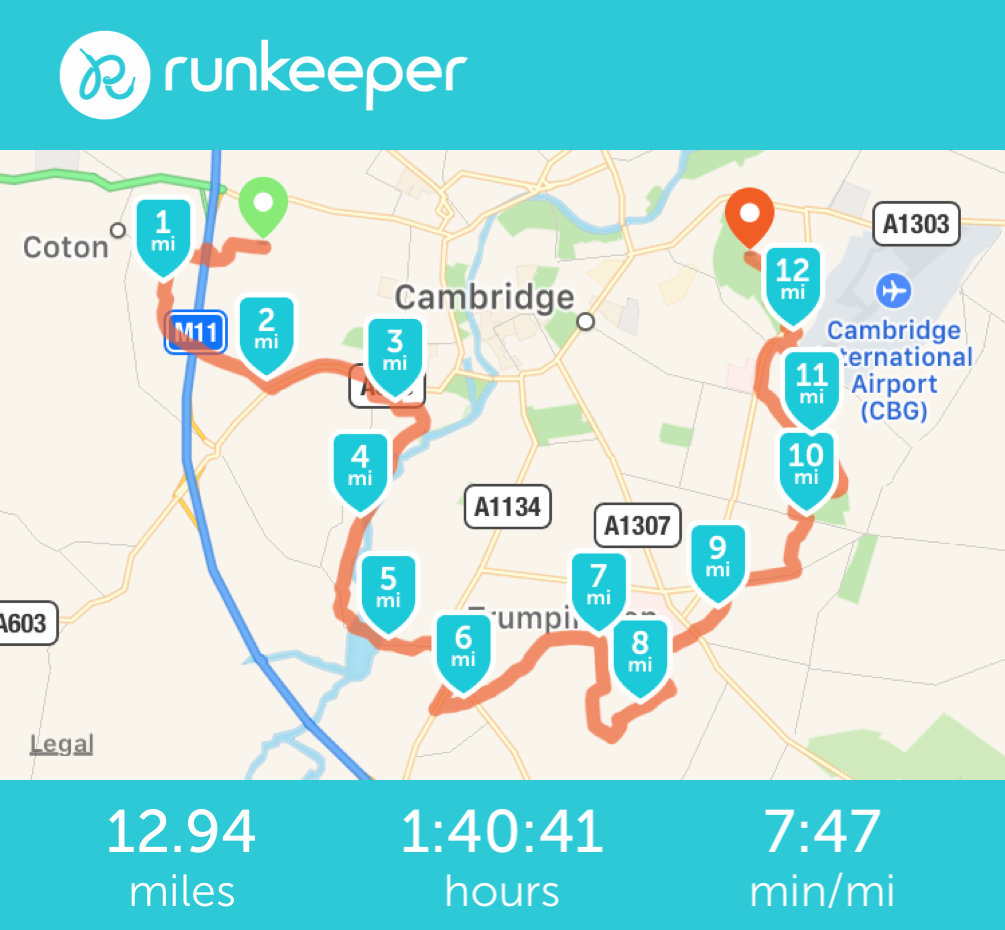 Very please with this, as it's almost exactly 10 minutes faster than my previous best achieved at the Brentwood Half last March. As I mentioned, my fitness has really improved since I started rowing.
This is part of my Brighton Marathon training, which I'm starting to feel pretty confident about. It will be my first marathon, and I'm looking forward to a good time.
Would highly recommend the Boundary Run and likely to do it again one day!
Cover photo from the Boundary Run Facebook page.